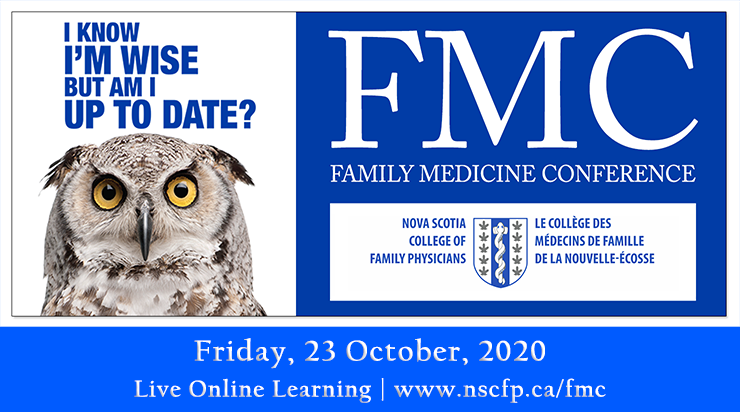 Physical Location for Presenters and In-Person AMM Attendees:
Suite 205 967 Bedford Highway, Bedford, Nova Scotia
Family Medicine Conference (FMC)

Annual Meeting of Members (AMM)

Friday, 23 October, 2020  at 7:30 am – 2:15 pm Atlantic Time

Friday, 23 October, 2020  at 11:30 am – 12:00 pm Atlantic Time
Platform is Zoom | If you are attending virtually, you will receive a panelist invitation via email.
This webpage will be freely updated until midnight on 20 October, 2020.
You will be notified directly via email if there have been any updates after 20 October, 2020. Print copies will be provided onsite.