Dr. Kenneth Murray is the recipient of the Dr. Charles & Mrs. Jean Gass Lifetime Achievement Award for 2023. Dr. Murray has recently retired, after more than 50 years of service to his community in Neil's Harbour, Cape Breton.
He originally went to Neil's Harbour with plans to stay for two years, but instead stayed to raise his family, serve the community, and redefine rural medicine.
He has hosted countless students over the years and won awards for his teaching. For six straight years late in his career, he kept the hospital open by doing 1 in 2 call with his colleague Dr. Bernie Buffett.
Even in "retirement" he is still inviting students over for brunch!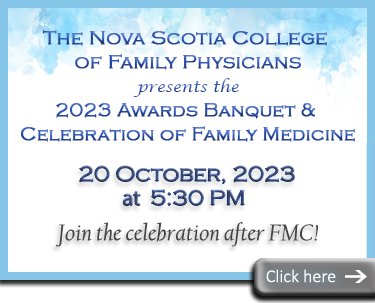 ---

Description & Criteria
This award :
will honour individuals who are/were our trailblazers and leaders in family medicine and who made a significant career contribution to family medicine during their active career years.
will give public recognition to their work and to our discipline.
will be presented at the Annual Awards Banquet.
Nomination & Selection Process
Nominations for the Dr. Charles and Mrs. Jean Gass Lifetime Achievement Award are invited from CFPC members.
Nominations may be made in writing to the NSCFP office.
The Dr. Charles and Mrs. Jean Gass Lifetime Achievement Award will be considered when an exceptional nomination is made and will not necessarily be presented on an annual basis.
Eligibility
Nominees must be 50 years of age or older.
Posthumous nominations will be accepted.
---