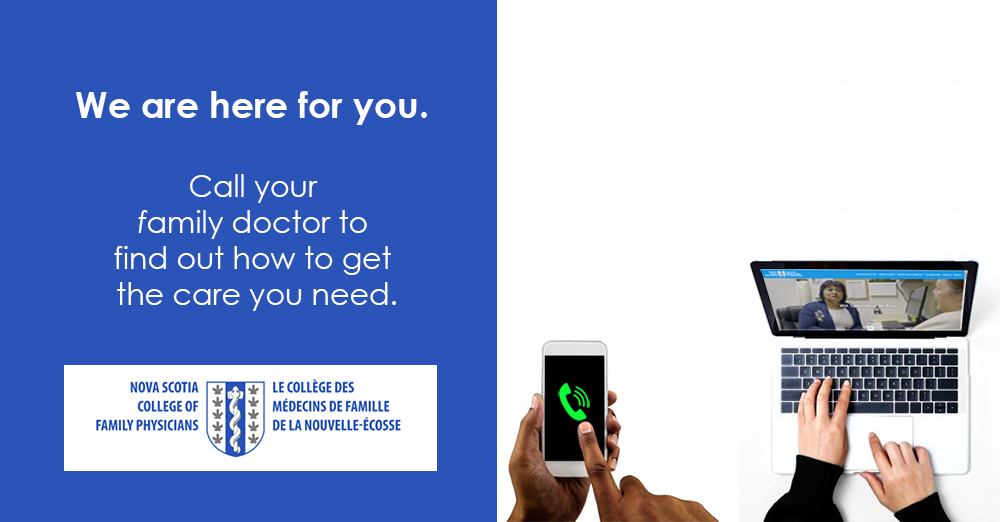 We are here for you.
✅Call ahead:
Family doctors can help their patients by phone/video; call your family doctor to find out about the options they have available.
✅Don't postpone important non-COVID-19 health issues:
Most family doctors' offices are open.
✅Delivering care safely and effectively:
Following Public Health Guidelines helps to protect both patients and staff.